Experience, Trust, and a Love for Children
In 2009, Kiddie Tracks was born.  My heart was set on starting a daycare as I began working with children in 2001, building my way up with experience and dedication to eventually start my own place for children to come and enjoy each adventure.
With our professional and courteous approach, Kiddie Tracks has grown through the love of staff, parents, and the children we care for each day.
Today, we are equipped to handle many children at our new location, and are proud of the efforts of our community in making Kiddie Tracks a well known name for trusted day care.
At Kiddie Tracks the parents have access to our live classroom cameras, so you can watch your child play and learn while you are away! We are the only child care center in the area to offer classroom cameras. 
Kiddie Tracks offers morning and afternoon snacks, parents provide lunches. We have microwaves in every classroom. 
Kiddie Tracks strives to provide the best care for our children that is why our teachers are credentialed and out center is part of the MD Excels Program!
HOURS:
Center hours- 7:00am- 6:00pm Monday-Friday
Location:
207 Bynum Road Forest Hill, Maryland 21050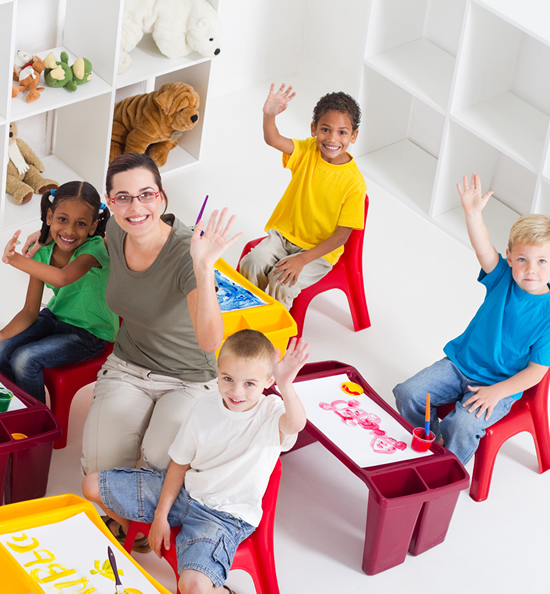 For your child's safety and security while at Kiddie Tracks, we have secured doors and cameras in all classrooms available for parents.
Contact us today at 410- 838-KIDS (5437).  We are here to help and would love to meet you and your children.
I am proud to say that my son attended Kiddie Tracks from the time he was 9months old until 3.5yrs old. This was when Kiddie Tracks was just opened and was in home. I couldn't possibly say anything but 1000% raving reviews. Ms.Chrissy helped instill kindness, love for reading/learning, respect for others and nature! We are blessed to have been able to have these memories
If you are looking for a daycare that is priced reasonably, and provides the best possible care for your child, this is it. My son attended and loved it! Wonderful ownership who is truly invested in the children and their development.
My daughter was here for over a year and then I had gotten relocated with work and had to switch her out from here, I would have done everything to kept her here. They are amazing, warm, welcoming, personable yet professional. My daughter always brought home arts and crafts and even had homework!! I wish I could have just picked up this daycare and brought it with me. Mrs. Chrissy is wonderful and so are each and every one of their teachers!! Best daycare in the area hands down, and before finding them I had toured quite a bit of them!
I absolutely love this center. I can see how my son is being taken care of anytime I want using the app on my phone to see a live feed of the daycare. I love that only parents receive keys and everyone else is buzzed in. Everyday books are read to my son and he is learning so much! The set schedule of daycare has even helped us at home. You won't ever find a center better than this one!!!